$

15.00
YELLOW PRINCESS #1 & #2 COMBO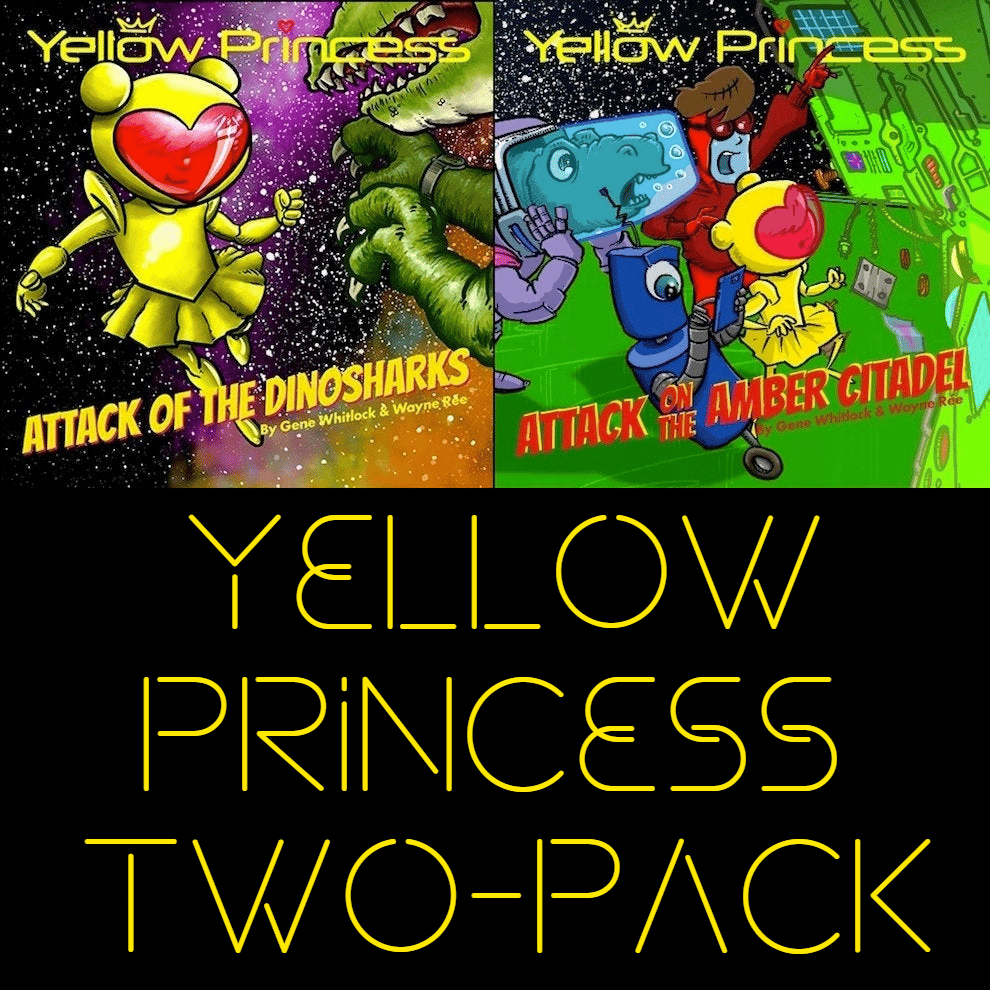 "Yellow Princess was the hero I could've used when I was eight. Unfortunately time machines don't exist. But thankfully, Yellow Princess does!" - Nina Bargiel, Writer for "DC Superhero Girls" and "Lizzie McGuire"
Get both volumes of the series – ATTACK OF THE DINOSHARKS and ATTACK ON THE AMBER CITADEL – at a special two-pack price! Join Yellow Princess, everyone's favourite caring and space-faring adventurer, together with her brother Scarlet Pilot and her best friend FR1END, as they help people, aliens and robots from all across the galaxy, while fighting injustice!
Bonus! Only with this two-pack, get the one-page comic postcard, SIDES – a one-shot story set in Yellow Princess' universe!
YP #1 ISBN: 978-981-09-6492-4
YP #2 ISBN: 978-981-11-0309-4